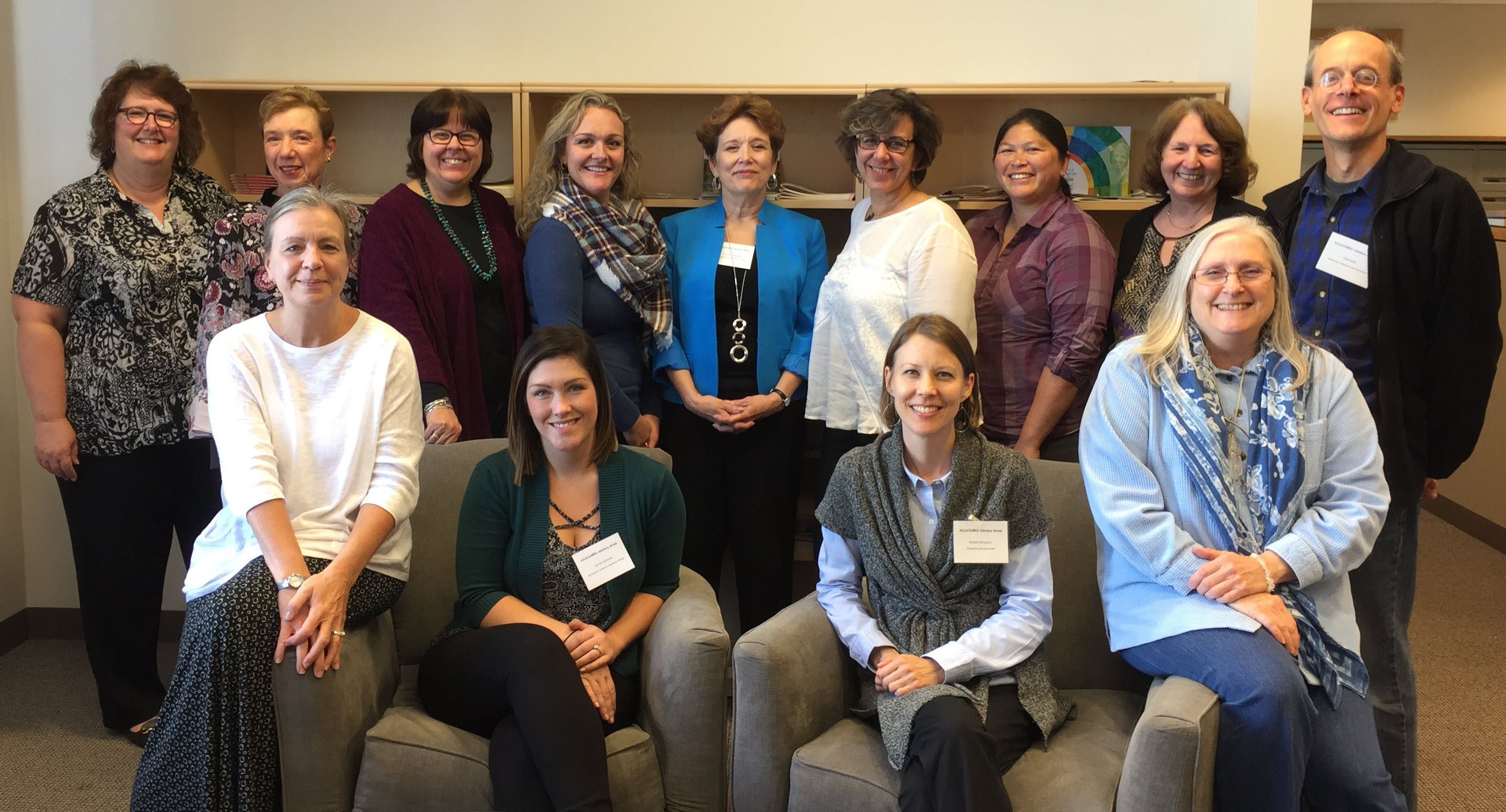 ACLS and SABES convene an Advisory Group twice a year to help inform discussions on how to maximize the effectiveness of the SABES professional development system. We highly value the role of the Advisory Group and use its recommendations to help inform our planning.
We are excited to announce that the FY18 ACLS/SABES Advisory Group members have been selected. As a result of the many strong applications we received from outstanding practitioners, our decisions were difficult; however, we were especially impressed with what we believe the following practitioners can contribute to this initiative:
Janice Batista, Framingham Adult ESL Plus
Sarah Carbone, Springfield Adult Learning Center, Springfield Technical Community College
Anna Fernandez-Buehrens, Notre Dame Education Center
John Galli, Cambridge Community Learning Center
Lisa Garrone, ABCD South Side ESOL Program
Robbin Kotajarvi, The Immigrant Learning Center
Kimberly Pampanin, Intergenerational Literacy Program
Our seven new members will join our five returning members:
Jeanne Almanzar, Valley Opportunity Council
Leslie Baker, Webster Adult Education Program
Susanne Campagna, Hampden County Correctional Center
Ruth O'Brien-Denly, Training Resources of America–Brockton
Joan Schottenfeld, BCYF Perkins Adult Literacy Program
Collectively, these Advisory Group members represent a diverse cross-section of the ESE-funded adult education system in Massachusetts, with a total of 134 years of experience in their current programs.
Positions held: Directors, coordinators, teachers (ABE/ASE, ESOL, Math, STAR), advisors, community planners, program and staff development facilitators, and certified assessment administrators/scorers. The members include both full-time and part-time staff.
Types of organizations: Community adult learning centers (CALCs), community-based organizations and nonprofits (CBOs/NP), municipal departments, community colleges, and a correctional center.
Types of classes: ABE/ASE, ESOL, STAR, citizenship, workplace education, adult career pathways, distance learning, transitions to college, integrated education and training (IET), family literacy, ESOL for parents, and entrepreneurship for immigrants.
We look forward to working with this impressive group of professionals who represent the diversity and dedication of our adult education system.
In the Photo:
Back row, from left to right:
Leslie Baker (Webster Adult Education), Joan Schottenfeld (BCYF Perkins Adult Literacy Program), Jeanne Almanzar (Valley Opportunity Center), Janice Batista (Framingham Adult ESL Plus), Kimberly Pampanin (Intergenerational Literacy Program), Lisa Garrone (ABCD South Side ESOL Program), Anna Fernandez-Buehrens (Notre Dame Education Center), Susanne Campagna (Hampden County Correctional Center), John Galli (Cambridge Community Learning Center)
Front Row, from left to right:
Luanne Teller (SABES), Sarah Carbone (Springfield ALC/Springfield Technical Community College), Robbin Kotajarvi (The Immigrant Learning Center), Joan LeMarbre (ACLS)
Missing from photo: Ruth O'Brien-Denly (Training Resource of America-Brockton)
PD Center
Adult and Community Learning Services
SABES PD System Communication Center