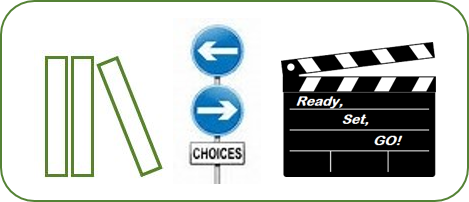 You have a lot to do! And we have a lot to offer you.
Not sure where to start? Check out our ELA PD Pathways.
Want a big picture idea of what's in store this academic year? Review our Year at a Glance. (Most recent update: 11/15/21)
Please note that both documents are subject to change—continue to check upcoming ELA PD on the SABES website, search the SABES Calendar, and make sure you are signed up for ELA notifications and mailings.
Be well in this exciting and challenging year,
The SABES ELA Curriculum & Instruction PD Center
PD Center
SABES English Language Arts Curriculum & Instruction PD Center