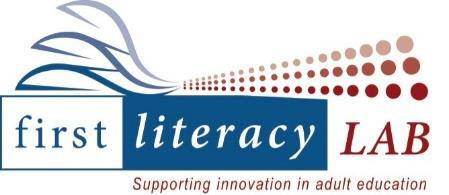 First Literacy Lab grants provide up to $5,000 funding for the development, trial, and implementation of innovative adult education resources and practices.
Grant proposals are due on Wednesday, April 24th, at 5:00 p.m. 
Visit the First Literacy Lab website for full information.
Two RFP information sessions will be held:
If you have questions or a project idea you would like to discuss, contact Evonne Peters at 617.482.3336 X13 or epeters@firstliteracy.org.
Evonne Peters
Program Manager
First Literacy
160 Boylston Street, 2nd Floor
Boston, MA 02116
617.482.3336 x13
epeters@firstliteracy.org
PD Center
Partner Resources & Events page