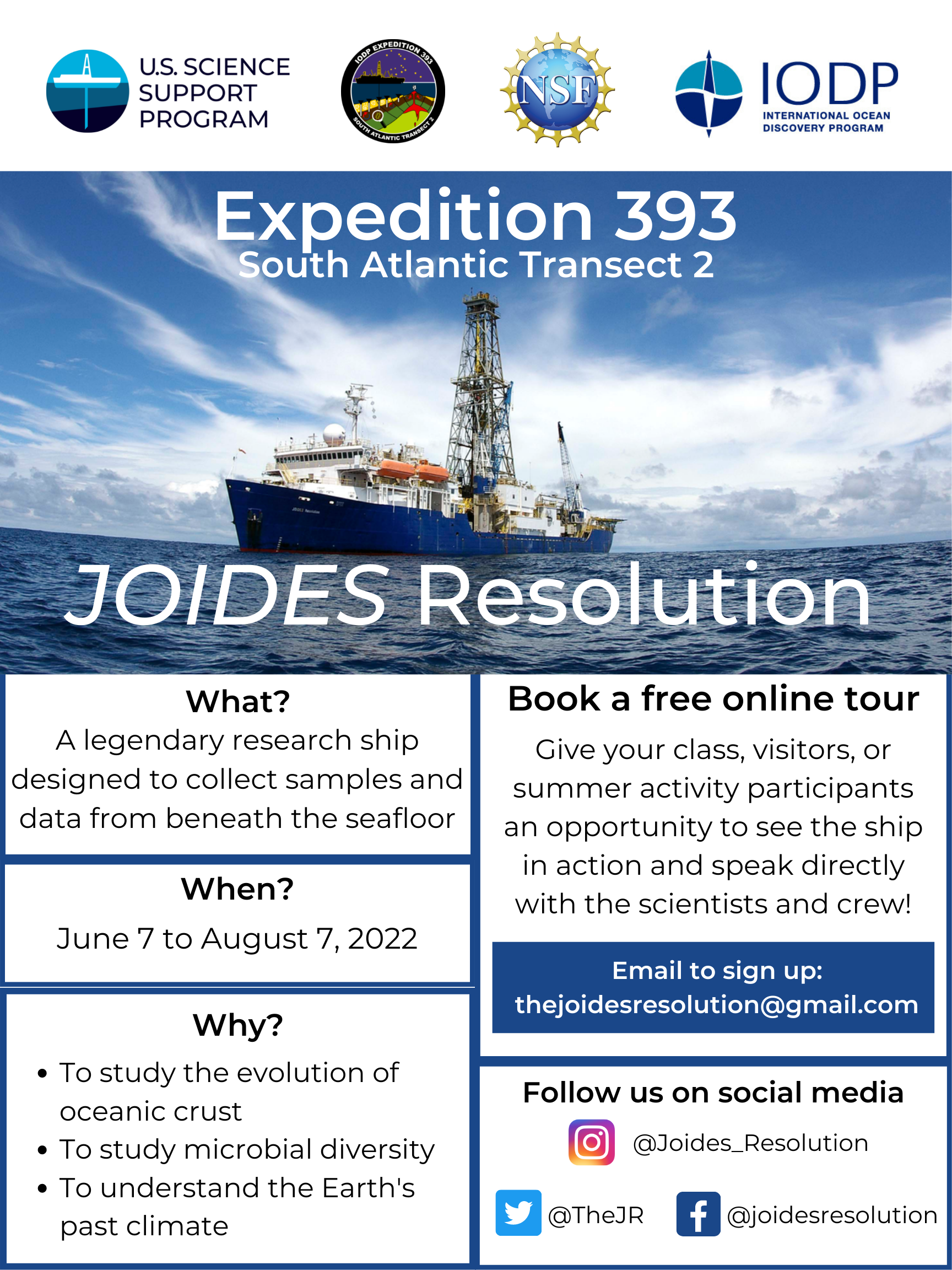 Connect with Tessa Peixoto, science instructor at JVS-Boston, who is spending the summer at sea as the outreach officer on the JOIDES Resolution! This is a large international research ship dedicated to collecting data that can help build our understanding of Earth's climate, the ocean's crust, and microbial life in the sea. Learn more at https://joidesresolution.org/.
Tessa's expedition runs from June 7 to Aug 7. Part of her job is to invite people to come to a live online ship tour and give everyone a chance to talk to the crew and scientists.
Consider this your official invite to join Tessa onboard this summer. Help her broaden their educational outreach from K–12 to ABE. Even if you are not teaching this summer, meeting with Tessa will be a great experience and something to share with your classes later. Tell your coworkers, clients, students, and friends. Reach Tessa directly to ask questions or to sign up for a live webinar at thejoidesresolution@gmail.com.
You can also follow the expedition on social media:
Instagram: @Joides_Resolution
Facebook: @joidesresolution
Twitter: @TheJR  
OPTION: We can coordinate a group of instructors to meet with Tessa to preview the ship-to-shore events before you show them to your students. If interested, please reach out to Lakshmi Nayak (lnayak@qcc.mass.edu) as soon as possible.
PD Center
SABES English Language Arts Curriculum & Instruction PD Center