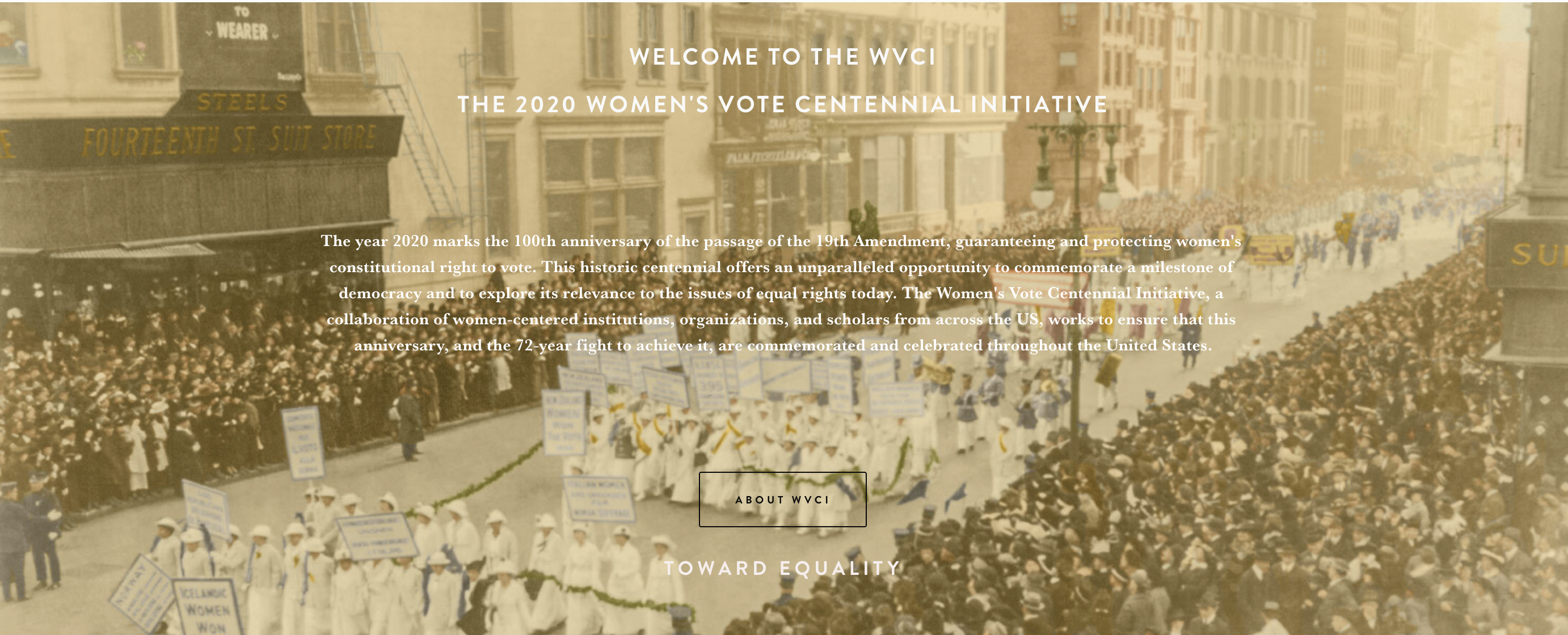 "The year 2020 marks the 100th anniversary of the passage of the 19th Amendment, guaranteeing and protecting women's constitutional right to vote. This historic centennial offers an unparalleled opportunity to commemorate a milestone of democracy and to explore its relevance to the issues of equal rights today. The Women's Vote Centennial Initiative, a collaboration of women-centered institutions, organizations, and scholars from across the US, works to ensure that this anniversary, and the 72-year fight to achieve it, are commemorated and celebrated throughout the United States." -- WVCI homepage
This site provides resources to test your suffrage knowledge, including quizzes for kids and adults and a crossword puzzle. It also provides links to online suffrage exhibits, which include photos, paintings, images, and historical background on many of the most notable women from the suffrage movement.
Teachers can find mini-lessons and instructional materials on citizenship, civics, and government in the Centennial Learning Center: The Centennial for Teachers section of the site.
In a math class, these resources could be tied in to lessons on number lines, integers, spreadsheets. For example, they could be used in conjunction with the "Traveling in Time" lesson from the EMPower book Everyday Number Sense, which can be downloaded on this page.
Some math and other activities and resources on the topic include:
Topic Area
Civics and Citizenship
CCRSAE (College and Career Readiness Standards for Adult Education)
Digital Literacy
ELA
Mathematics and Adult Numeracy
PD Center
SABES Mathematics and Adult Numeracy Curriculum and Instruction PD Center