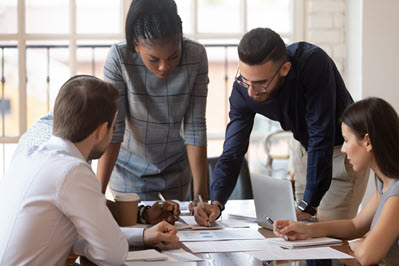 The Effective Practices Aligned with Indicator of Program Quality (IPQ) #7 guide was developed by the SABES Program Support PD Center. The guide draws from the previous Indicators of Effective Advising document, as well other evidence-based practices and professional wisdom, and is aligned with IPQ#7, which addresses Advising and Support Services. The guide supports a programmatic approach to advising that includes intentional program design and collaboration among staff and between adult education and other community organizations to support students in reaching their education and career goals.
The guide is organized into sections to mirror the sub-indicators of IPQ#7, with examples of effective practices through the role of what the director, advising staff, and the program as a whole would do to implement the indicator. The intended audience for this document is directors, coordinators, staff with advising responsibilities, instructors, and the entire program staff, who are encouraged to use this to reflect on and improve the design of the advising program.
The Program Support PD Center will be incorporating these practices into our PD content throughout the year. We suggest that program teams use it early in the year to take account of where your advising program is strong, where it can be improved, and what sort of information, resources, and PD you need to take steps for improvement.
PD Center
SABES Program Support PD Center - Advising & Student Support Services