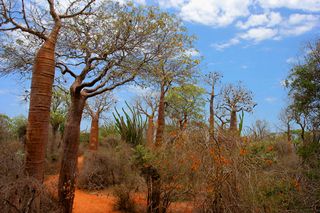 Explore Forest Biomes through this text set designed for readers with a GLE range of 9-12 and limited background knowledge.
Find other Text Sets, and read about their pre-teaching considerations, structure, and use in "About Text Sets."
GLE range: 9–12
Created by Marie LeBlanc, 2018
When the teacher who created this text taught Biomes last year, she also created in-class materials: climatology graphs for a math component, longitude/latitude examples, and some PowerPoints. The text set provided a jumping off point for accessing these materials.
* * *
Topic Area
ABE/Adult Education
Curriculum Development
ELA
Science
PD Center
SABES English Language Arts Curriculum & Instruction PD Center