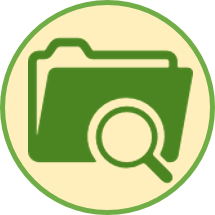 Text Sets are curated sequences of resources that build knowledge on a topic, with a few activities to help note and summarize the learning. They are great tools, and can be a key part of incorporating two of the CCRSAE instructional shifts: Text Complexity and Building Knowledge.
This collection page gathers together text set resources and links.
*   *   *   *   *
About Text Sets
Find out about their structure, use, and pre-teaching considerations in "About Text Sets."
*   *   *   *   *
The Massachusetts Collection
Each text set:
Is created for a specific GLE range
Centers on a single topic
Is sequenced to support students in building vocabulary and knowledge
Is designed to be completed with increasing independence by students
Each text set contains:
A chart of resources, with titles, sources, and reasons for inclusion
A glossary of student-friendly definitions for selected Tier 2 (academic vocabulary) words from the resources
Models (with sample answers) of two activities to choose from, for learners to complete after engaging with each resource: Rolling Knowledge OR Rolling Vocabulary
Blank templates for the two activities
These text sets were created by Massachusetts adult education practitioners, based on the Expert Pack Text Set model at Achieve the Core, with guidance and support from College and Career Readiness Standards-in-Action mentors.
*   *   *   *   *
See also:
Text sets created for K-12 and adaptable for adult ed:
Related SABES pages:
Ready for more?
Contact the SABES ELA C&I PD Center to request PD and Coaching on creating your own text sets.
Topic Area
CCRSAE (College and Career Readiness Standards for Adult Education)
Curriculum Development
ELA
Science
Social Studies
PD Center
SABES English Language Arts Curriculum & Instruction PD Center