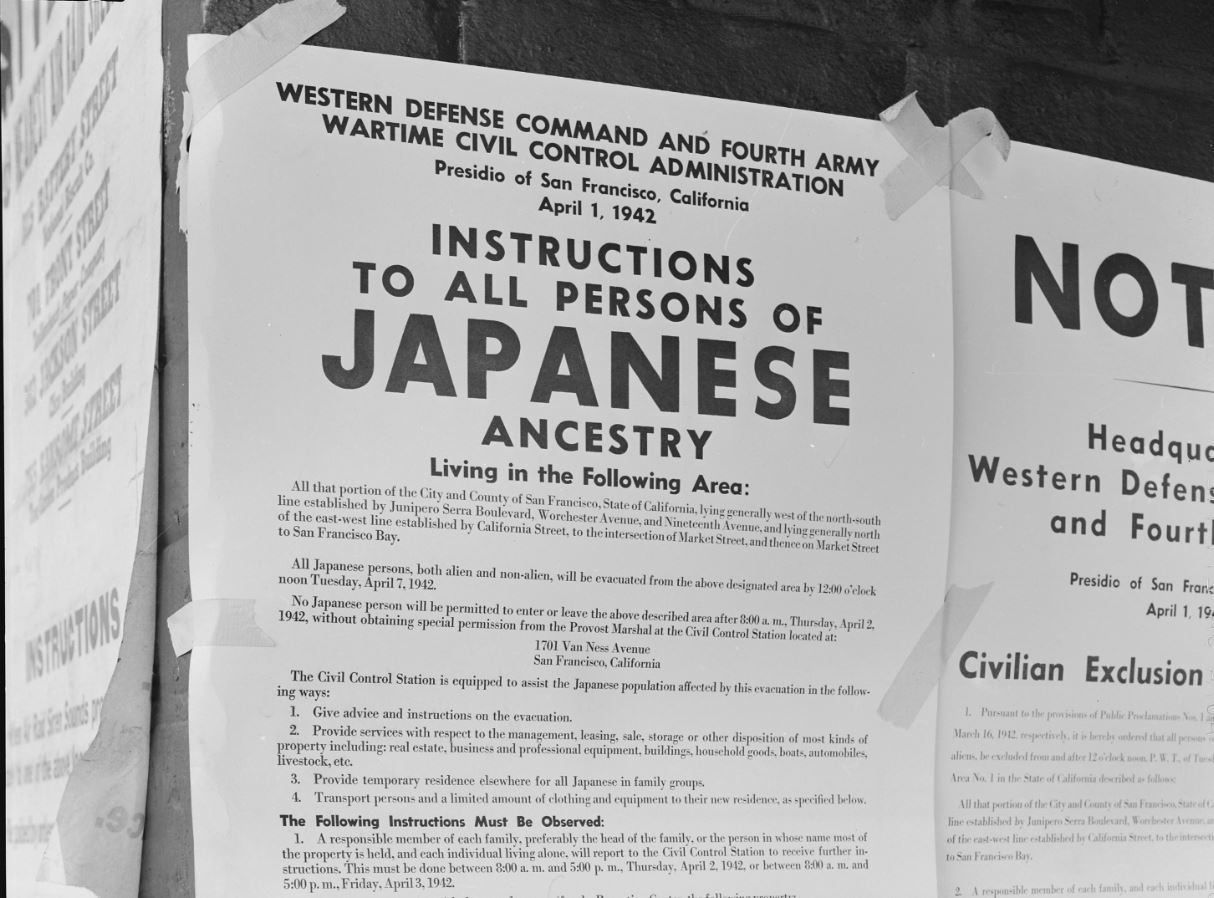 Explore the WW-II era Japanese American internment through this text set designed for readers with a GLE range of 6–8. (Image credit: Dorothea Lange, National Archives)
Find other Text Sets, and read about their pre-teaching considerations, structure, and use in "About Text Sets."
GLE range: 6–8, or 9–12 with adaptation
Created by Anne-Marie Hallagan, 2018
* * *
The teacher who created this text now teaches students at the 9–12 level.
"I would still use a number of these resources for my upper level, just using the NewsEla articles at a higher Lexile. The only one I might take out would be The Bracelet. However, thinking back, my students really enjoyed that story."
Topic Area
ABE/Adult Education
Curriculum Development
ELA
Social Studies
PD Center
SABES English Language Arts Curriculum & Instruction PD Center