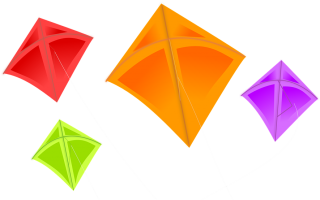 Overview
Geometry ideas surround us everywhere we look. Unfortunately, it has been a topic reserved for the back of too many adult education workbooks. In this one-hour webinar, we will bring geometry front and center with ideas for adults and children to explore together.
Audience

This professional development activity/course is designed for:

Adult education teachers at all levels of math ability and comfort
Description
In this webinar, we will use an origami kite making activity originally designed for families but which also provides a foundation for additional learning for adults. Activities for adults will connect the concrete paper-folding activities with more formal angle measurement concepts. This fulfills adult learners' needs in their dual role as caregivers of children and learners of mathematics.
Learning Objectives

Upon completion of this professional development activity/course, you will be able to:

Create a 3-D shape that your adult students will also be able to create with their children
Connect abstract geometry topics to a real-life concrete example
Presenter(s) / Facilitator(s)
Date
06/05/2020 - 1:00 pm to 06/05/2020 - 2:15 pm
PD Center
SABES Mathematics and Adult Numeracy Curriculum and Instruction PD Center
Topic Area
CCRSAE (College and Career Readiness Standards for Adult Education)
Family Literacy
Learning Disabilities / Differences
Mathematics and Adult Numeracy