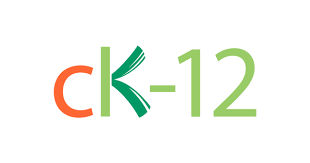 Overview
Are you looking for engaging online math content that allows students to learn independently at an appropriate pace and with the tools and resources most accessible to them? Do you wish you could easily create assignments for your multilevel classes from one online source and know that the content and rigor are aligned to the standards? Or that your ESOL students could continue to work on math and have the language support they need to complete the activities and lessons remotely? What about tracking student progress and time on task for lessons you assign?
In this online workshop, we will explore how CK-12 can do all of the above for you and your students. All that is needed is internet access and a computer, tablet, or smart device. CK-12 even has its own learning management system if you don't already have one, but it also works seamlessly with Google Classroom, Canvas, and Schoology. In this session we'll focus on the math content; however, CK-12 also includes lessons on science, social studies, and writing and spelling. In other words, you can use this one site to pull multiple lessons and activities. Best of all — everything on their site is completely FREE!
Audience

This professional development activity/course is designed for:

ABE and ASE math teachers at all levels of math ability and comfort
Description
This 2½ hour webinar is for anyone struggling to find appropriate, leveled math content for distance learning. Participants will explore the CK-12 site first as a student by working through an introductory percent lesson. We'll identify key features of the FlexBooks design that allow students to take notes online, highlight important text, engage with interactive activities, explore simulations, and even translate the text into other languages.
We will then examine the site from the teacher's perspective. We'll take time to setup and enroll students in a class, identify appropriate assignments to give to the class, review reports on student progress and time on tasks, and look at how to create online discussions for a class. You should leave the webinar with a class setup for students with at least one assignment ready to be issued.
Learning Objectives

Upon completion of this professional development activity/course, you will be able to:

Identify and demonstrate understanding of key features of CK-12 classes and assignments
Participate in CK-12 math assignments as a student, testing out student supports embedded within the tasks
Create a CK-12 class, enroll students, and identify appropriate math assignments for students
Presenter(s) / Facilitator(s)
PD Center
SABES Mathematics and Adult Numeracy Curriculum and Instruction PD Center
Topic Area
ABE/Adult Education
College and Career Readiness
College and Career Readiness Standards for Adult Education (CCRSAE)
Curriculum Development
Digital Literacy
Distance Learning
ESOL/English Language Learner
High School Equivalency (HiSET/GED)
Learning Disabilities
Mathematics and Adult Numeracy
Science
Social Studies