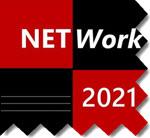 Overview
Don't forget! MCAE's NETWORK 2021 Conference registration is open until March 22. 
Conference Dates: March 25 – 26, 2021
Where: From your home or office on Zoom
Description
Join MCAE from March 25 – 26, 2021 for the "largest (virtual) adult education conference in New England!" Connect with teachers, tutors, counselors, administrators, students, and advocates to strengthen the practice of adult education in MA.
Follow MCAE on Twitter @MAAdultEd and share photos and insights the day of the event via #NETWORK2021
PD Center
Partner Resources & Events page
Topic Area
ABE/Adult Education