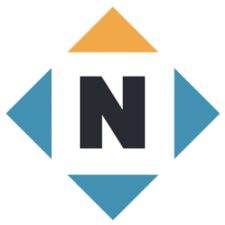 Overview
Great news! ACLS has purchased a state license for Northstar Digital Literacy, which means that now students and teachers in all ACLS-funded programs can benefit from Northstar assessments, curriculum, training, and certificates. All you need to do is complete two easy steps:
1. Get a site license by completing this Request Form. 
2. Join us for this training to learn what the paid/licensed Northstar platform has to offer programs, teachers, and students. (Note: This is significantly more than what the "free access" offers.)
In this workshop, you will learn about the Northstar Digital Literacy standards, assessments, ready-to-go curriculum, self-directed online learning, and reporting features. Use this training to plan how your organization can strategically use Northstar to reach your digital literacy goals.
For questions about this workshop, please contact Kathleen O'Connell at kathleen_oconnell@worlded.org.
For questions about ACLS Northstar licenses, please contact Paula Jurigian at paula.jurigian@mass.gov.
Audience

This professional development activity/course is designed for:

Program administrators and instructors who already use or adopt Northstar Digital Literacy
Description
We are excited to welcome Northstar expert Theresa Sladek to present this first of two workshops to introduce the many features of the paid version of the Northstar Digital Literacy platform. In this first workshop, she will introduce you  to the essential components of the Northstar platform, including the Northstar Digital Literacy Standards, the digital assessments, the classroom-focused curriculum which supports the Northstar Digital Literacy Standards and the College and Career Readiness Standards, the self-directed Northstar Online Learning modules, and the Northstar reporting features. You will leave with an understanding of what each feature has to offer and a plan for how they will use it to advance digital literacy at your program. 
The next workshop, Getting Started With Northstar Digital Literacy on June 16th, will offer specific information about initial steps to take, such as creating learner accounts and running reports. Each session stands on its own, but we recommend attending both sessions. 
 
Learning Objectives

Upon completion of this professional development activity/course, you will be able to:

Describe and locate Northstar Digital Literacy platform features including the standards, curriculum, self-directed online learning, and reporting features.
Plan for using these resources for digital literacy assessment, instruction, and reporting in your program
Presenter(s) / Facilitator(s)
Date
06/09/2023 - 10:00 am to 06/09/2023 - 11:30 am
PD Center
SABES Program Support PD Center - Digital Literacy
Topic Area
Digital Literacy
Self-Paced Monthly Offering
Off