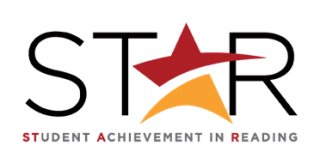 Overview
STAR (STudent Achievement in Reading) is a tried and true instructional initiative designed to build the reading skills of intermediate ABE learners at grade level equivalent (GLE) 4–8.9. In this comprehensive training, learn how to use evidence-based reading instruction (EBRI) strategies and practices appropriate to this intermediate level that will enable you to support readers in making measurable gains. 
STAR training takes place over several months and covers elements critical to effective reading instruction, including diagnostic assessment, differentiation, and specific strategies for teaching the four components of reading—alphabetics, fluency, vocabulary, and comprehension.
Audience

This professional development activity/course is designed for:

ABE teachers and tutors of reading at GLE 4-8.9
Directors and instructional leaders who oversee EBRI implementation
Description
Massachusetts has provided STAR training since 2010 because the evidence shows that a STAR classroom is a highly successful instructional model for intermediate readers. The foundation for STAR is evidence-based reading instruction (EBRI). EBRI strategies have been shown to be effective in helping adult learners make academic gains.
WIOA requires that all programs offer instruction in the essential components of reading to all levels of learners in adult basic education. STAR, focusing on the intermediate range of GLE 4–8.9, is explicitly listed as one of the ways in which OCTAE "supports states in meeting these ... WIOA requirements." (Read more at To the Point: WIOA, EBRI & STAR.)
Participants are expected to complete all components:
Three synchronous online sessions:

Webinar 1: Friday, October 27th, 1-2pm
Webinar 2: Friday, February 2nd, 9-12pm
Webinar 3: Friday, May 10th, 9-12 

30 self-paced online modules
Administration of diagnostic reading assessments to determine and prioritize individual learner's areas of strengths and needs in alphabetics, fluency, vocabulary, and comprehension
Implementation of EBRI techniques, including direct and explicit instruction and formative assessments
Participation in an online community of practice
Programs may request instructional coaching and technical assistance, including teacher observations. Coaching is provided by nationally certified STAR trainers.
For more information about STAR, including quotes from adult learners and videos of STAR teachers, see https://www.sabes.org/star.

Questions: Ask Merilee Freeman (mdfreeman@charter.net), STAR State Coordinator for Massachusetts, or Evonne Peters (evonne_peters@worlded.org), ELA PD Center Director.
STAR registration deadline is October 18, 2023, to allow time for enrollment in the national STAR training platform.
Please note: You cannot access this online course from the SABES website. You will receive an email the week before the start date with instructions on how to access the STAR training and first Zoom session.
Participants will receive 48 PD hours in LACES for completion of the STAR training. PDPs are available on request.
Learning Objectives

Upon completion of this professional development activity/course, you will be able to:

Conduct diagnostic assessments of reading
Group students and differentiate instruction according to instructional needs based on the results of the diagnostic assessments
Organize an instructional reading routine
Plan and deliver evidence-based reading instruction (EBRI) in the essential components of reading—fluency, alphabetics, vocabulary, and comprehension—for intermediate level ABE learners (GLE 4–8.9)
Use explicit instruction methodologies
Monitor and adjust instruction as students' needs change
Revise programmatic structures that support STAR implementation
Presenter(s) / Facilitator(s)
Date
10/27/2023 - 1:00 pm to 10/27/2023 - 2:00 pm
PD Center
SABES English Language Arts Curriculum & Instruction PD Center
Topic Area
EBRI (Evidence-Based Reading Instruction)
ELA
STAR (STudent Achievement in Reading)