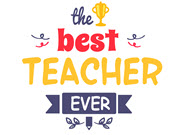 What makes an effective ELA teacher? How might you recognize it, in yourself or others?
There are SO many ways into this question. Countless books and papers exist on this topic. One approach is to ask,
Are students learning?
What is the teacher doing that contributes to and supports that learning?
What else might the teacher do to enhance student learning?
Let's break this down a bit.
Learning—What? How? Who?
What are they learning? Is it topical, relevant, interesting?
How do you know that they are learning?
Is every student learning?
Do students feel like they are learning something? Do they feel like they know how to learn?
Teaching—is the instructor:
Engaging students?
Asking a variety of questions?
Scaffolding?
Checking for understanding?
Using explicit and direct instruction for specific skills and processes?
Differentiating instruction?
Using the results of assessments to modify instruction?
Incorporating digital literacy?
Think about what students are learning, and what the teacher is or isn't doing to support that learning, while you watch a video clip of Kentucky teacher Donnie Osborn with his ABE students. What do you observe?
For more on how to think about these questions, see our resources related to the ELA Proficiency Guide and the MA Professional Standards for Teachers of Adult Education. Watch a longer excerpt of Mr. Osborn's class, and a video of another full-length ABE class also focusing on claims and evidence.
~~~~~
Another approach is to focus on specific skills and strategies that research has proven to be effective. Good sense recommends (and WIOA requires) that we use evidence-based reading instruction (EBRI). Watch Mr. Osborn again, this time with the EBRI Observation Form in hand. What do you observe?
For more on EBRI, including STAR, see https://www.sabes.org/ebri.
~~~~~
If you would like a thorough grounding in this topic, enroll in The Professional Adult Educator, a comprehensive online course collaboratively created by the three Curriculum & Instruction PD Centers (Math, ELA, and ESOL). Currently scheduled twice a year, the next session begins March 5th. There are parallel tracks for practitioners with more and less experience. Register now!
See all of our upcoming ELA PD, and an overview of ELA PD offerings aligned to ELA Proficiency Guide.
PD Center
SABES English Language Arts Curriculum & Instruction PD Center