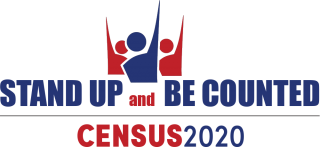 Overview
The decennial US census data collection will begin in March 2020. It will determine the resources and representation your community will receive for the next decade. Consequently, building awareness about the value of full census counting is critically important for our learners, programs, and communities. To promote understanding and build student leadership opportunities within adult education programs, the SABES Program Support PD Center is pleased to offer this webinar through our state's partnership with the New England Literacy Resource Center (NELRC). 
During this 75 minute webinar, you will hear about resources and activities aimed at mobilizing adult education students and their communities to get out the census count! Presenters from several adult education programs will share their experiences developing initiatives that engage students in this effort by cultivating their civic and leadership skills.
Please note: Please register through this partner registration page, not via the SABES Calendar. If you are unable to attend this webinar live, you will be able to view the recording as long as you register. 
Audience

This professional development activity/course is designed for:

All adult educators and learners interested in equitable access to census information and the community resources that will result from census counting
Description
In preparation for the decennial US census beginning in March 2020, we will share teaching resources that address:
Census Basics: What it is, why it matters, and how to participate
Census Issues: Such as past misuse of census data and what's different now
Census Lessons: Classroom resources that integrate and build language, literacy, and numeracy skills
The Census and Student Leadership: Examples of program-wide campaigns that energize students and give them an opportunity to practice their leadership and civic skills
This webinar is part of a series sponsored through SABES and NELRC by the National Coalition for Literacy and its member partners to educate and mobilize the field to support a full census count. For more information about this webinar, please see the attached flyer. To see other webinars in the series and find educational resources, please go to NELRC's Stand Up and Be Counted census page. 
Learning Objectives

Upon completion of this professional development activity/course, you will be able to:

Describe the importance of census counting and its relevance to adult education programs and students
Explain census mechanisms for protecting individual data
Plan classroom activities that build awareness and integrate core literacy skills
Encourage students to become leaders in their community's census efforts
Presenter(s) / Facilitator(s)
PD Center
SABES Program Support PD Center
Topic Area
ABE/Adult Education
Advising
Citizenship
Civics Education
Collaboration/Community Planning
Educational Leadership